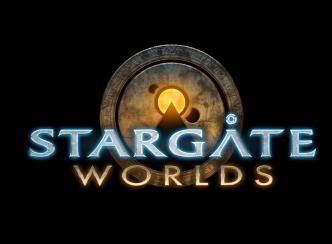 This is my least favorite type of blog to write. But as my title says, I must remain true to my cause.
I noticed from an article posted past thursday and followed it to the official Cheyenne Mountain website. Where I read an open letter to shareholders the details of the Cheyenne Mountain bankruptcy. They have gone into "recievership", which is –
"A Receiver is a court appointed person responsible for custodial control over the property of others which can include tangible and intangible assets and rights. In this particular instance, the Receiver, who is an officer of the court, has been appointed (as quoted from the court order) "as "receiver to take over the assets, affairs, management, operation and control of CMG and CME?"
This basically means that all assets of CMG and CME will or have been sold off and proceeds will be given to the reciever who will give it to whoever is contracted as an investor in CMG that needs to be reimbursed.
This contains the shooter they recently released, Stargate Resistance, will be owned and operated by a group of investors called "Fresh Start Studios." When a company goes 'rupt, as we call it down at WS they sell everything down to chairs, desks and paperclips. Don't believe me? Well someone bought the Enron 'E' from an auction for $44,000.00
Do I know what happened internally? No, nor do I want to comment. Some businesses fail because of internal conflict, lack of support, faulty product…etc. etc. The list goes on. But I will tell you that some of the rumors about the employees not getting paid ring true. Check this out:
Cash funds on deposit in known bank accounts controlled by the company are less than $10,000.
Unpaid past due general creditor obligations of approximately $2.0 million may exist. There could be more.
CME or CMG is named in 5 complaints with estimated potential liability of approximately $10.1 million which includes a disputed landlord claim on space that was never occupied or utilized.
Payroll wages of over $1.1 million dating back to March of 2009 remain unpaid.
Federal and State payroll tax obligations of $3.0 million have not been paid.
An Arizona state tax credit for 2009 that may net $3 million in funds to CMG has been applied for which could be used to cover some or all of the unpaid payroll tax obligations. It has been represented by the CPA firm handling this matter that it could take up to 60 days to realize that credit.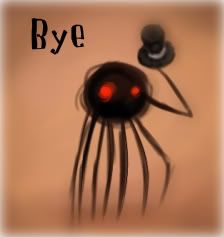 For now, understand that the Stargate World MMO is finished. What will survive is the Stargate Resistance  FPS for as long as Fresh Start Studios can keep it running.
I was excited about this game and the possibility of a fresh new MMO coming to market with a strong IP. The Stargate IP had a lot of followers and would have had a good turnout.
The company had continued to be hit with setbacks that it couldn't recover from, it happens in the corporate world sometimes. From running low on oil and Dan Ellgren leaving not before telling the interwebs through his blog, CMG has had it rough.
Cheyenne Mountain, I tip my hat to you as you go. Good luck to all involved.
Play safe,
Inktomi
I was excited about this game and the possibility of a fresh new MMO coming to market with a strong IP. The Stargate IP had a lot of followers and would have had a good turnout.The company had continued to be hit with setbacks that it couldn't recover from, it happens in the corporate world sometimes. From running low on oil and Dan Ellgren leaving not before telling the interwebs through his blog, CMG has had it rough.Cheyenne Mountain, I tip my hat to you as you go. Good luck to all involved.Play safe,Inktomi